Every fertility journey is unique—because we're all unique. Growing up with 2 sisters, then adding on a few sisters-in-law, and I learned that quickly.
While the foundation of every program encompasses hormonal balance, nutrition, lifestyle, home care, and self-care, each program is ultimately designed by YOU. Your health needs and fertility goals drive where we dig deeper, so that you can take more control of your fertility future.
Private Fertility Coaching
Are you ready to know exactly what you can do to optimize your fertility, prepare your body for a healthy pregnancy, nourish your growing baby, and create a beautiful foundation for motherhood?
Are you ready to feel supported with one-on-one coaching and advice that's customized just for you, your partner, and your life circumstances?
If so, I've got you.
In my private coaching sessions, we deep dive into the fundamentals for improving egg and sperm health, balancing hormones, and nourishing your body for conception and pregnancy. We cultivate a mindset of can-do, will-do, so you gain strength and confidence as you navigate this exciting new phase.
Most importantly, I offer support and guidance during your journey. Whether you're just starting to plan your family or have been in the throes of fertility treatment, I'm here to lend a listening ear, my experience and expertise, and continuous support throughout our time together. I've been in your shoes, so I know what you're up against.
Becoming a mom is a magical thing, but it's not always clear or easy when it comes to knowing how to get there.
You deserve to feel confident, strong, and empowered on your journey to being a new mom.
Your journey is unique, so I work to make our sessions unique to you. We address your biggest concerns and help you achieve your biggest goals. There's no one-size-fits all here.
If you're eager to take control of your fertility…
If you're excited to make significant and lasting changes…
If you're ready to invest in your health and your growing family…
Take the first step and book a complimentary 15 minute discovery call with me.
We'll see if we're a right fit for each other and how I can help you create the family you've been dreaming of.
Due to the high standard of care I provide to each client, I enroll a limited number of private clients at any one time.
What's included:
> 1 60-min initial consultation held over Zoom Video
> 3 45-min weekly sessions held over Zoom Video for meaningful progress updates and next steps
> clear path with effective strategies and actionable, achievable steps
> homework to keep you engaged, motivated, and moving towards your goals
> custom resources such as recipes, meal plans, shopping lists, etc.
> ongoing email & text support during our time together

I primarily work with clients all over the U.S. and abroad through web-based (Zoom) consultations. I offer in-person appointments with clients in NYC; Westchester County, NY; and Fairfield County, CT.
how it works
3 Steps:
Shortly after you enroll, we have an Initial Consultation to get to know each other, chat about where you are now, where you're stuck and what your goals are.

I get down to work to develop a custom program for you that gets you closer to your goals. There's loads of fertility information out there, but it's not all relevant to you, your needs, your lifestyle, etc. That's why we get personal. Don't worry, I write all of our plan out in an easy-to-follow format.

We work as a team together weekly check-ins to get you feeling centered, energized, and excited.
Highlights:
Each session is packed with lessons, tips and tricks I learned on my own fertility journey that kept me balanced, focused, and hopeful combined with powerful insights gleaned from research and working with others. These tried-and-true strategies will leave you more fulfilled and help you navigate one of the most emotionally and physically challenging times of your life with more confidence and ease.

Please note that many clients elect to continue the program through conception and pregnancy. Please reach out to Emily if you have any questions regarding extension programs.
The Investment
One month of comprehensive one-on-one sessions and continuous support is an investment of $627. Because intentional and lasting change takes time, there is a 2 month minimum subscription. We unravel the habits that aren't serving you, replacing them with new behaviors and a fresh mindset to unlock your fertility potential.
Are you in?
Contact Emily to take the next steps to building your healthy, happy family!
Those Trying to Conceive
Are You CURrenTly Trying to Conceive, Naturally or with Help from a Fertility specialist?
Trying for some time now and hit some bumps along the way? This program is designed for women (and their partners) who have struggled to get pregnant and are ready to invest in their health and make positive changes in their diet and lifestyle. You are either trying to conceive naturally or pursuing assisted reproductive therapies (ART), like medication or IVF.
I've been down this long, confusing, frustrating road and know what it's like to feel lost and hopeless—not to mention constantly wondering if you're doing everything "right." It's overwhelming. You want to do everything to optimize your health to build a healthy nest and promote a successful pregnancy. You want to feel in control.
We create a strong foundation for optimal egg & sperm health, balance hormones, and foster a nourishing environment prior to natural timed intercourse, IUI, or egg retrieval.
Those Planning for Pregnancy
Are you just thinking about Building Your family?
This program is designed for women (and their partners) who plan to start a family soon but want to optimize their chance of a healthy pregnancy first. You're eager to make lifestyle and nutrition changes to help balance hormones and create a reservoir of nourishment for baby so that when you're ready, you've set the stage for success. And by success we mean a healthy mom, dad, and baby!
We lay the groundwork to create an optimal environment for your egg(s) and his sperm to reach their fullest, healthiest potential prior to your efforts to conceive and cultivate a safe space for implantation.
Those Undergoing Egg Freezing
Are you PREPARING TO FREEZE Your EGGS?
You're investing a lot of money, time and effort to go through the egg freezing process, so you want to optimize the health of your eggs as best you can. You're eager to make lifestyle and nutrition changes to help balance hormones and nourish your eggs so that when egg retrieval time comes, you feel confident about your egg quality.
It takes 90 days for an egg to fully mature from follicle to an egg that's ready to ovulate. We create the optimal environment for your eggs to reach their fullest, healthiest potential prior to egg retrieval.
"
I was fortunate to get pregnant easily with my first child, but I struggled with being a working mom and taking my health back, especially before our second child arrived. With Emily's guidance, I was able to develop new routines and tricks that energized me and gave me time back in my day. Like her life-changing overnight oats—delicious!
/ JESSICA W., OPHthalmologIst, 33 /
Healthy Extras for a Happier You
FoR NYC | WESTCHESTER COUNTY, NY | FAIRFIeLD COUNTY, CT Residents only
Meal Prep
Cooking Class
Learn Emily's Top TIPs FOR Batch Cooking for easy & HealthY weekday eating.
This hands-on class shows you a few healthy meals that you can prepare on the weekend for the busy week ahead. I'll share tips for menu planning breakfast, lunch, dinner and snacks — taking into account your dietary needs and budget — and how to store and re-heat leftovers. Save money, save time and never eat another sad desk lunch.

Healthy Kitchen Clean-Out & Reset
Let Emily Transform your kitchen into your Organized, NOURISHING, happy place.
We discuss your health goals and the obstacles that may be getting in your way of making healthy easy. We organize, de-clutter, and create a beautiful space for you to prepare nourishing meals. Emily will also share her go-to, always-at-the-ready favorites. You may even enjoy cooking after this.
Fertility-Friendly Grocery Shop
Make Your Grocery store visits more efficient, Informed & fuN with a Walk through The aisles with Emily.
We tour the aisles of the grocery store, decipher food labels, and discuss the best and most affordable products for your fertility goals and lifestyle. Emily dishes her most-loved brands, her frozen favorites (yes, she shops frozen!), and how to pick prime produce. You grocery-shopping will be forever transformed!
Ready to invest in yourself & your family?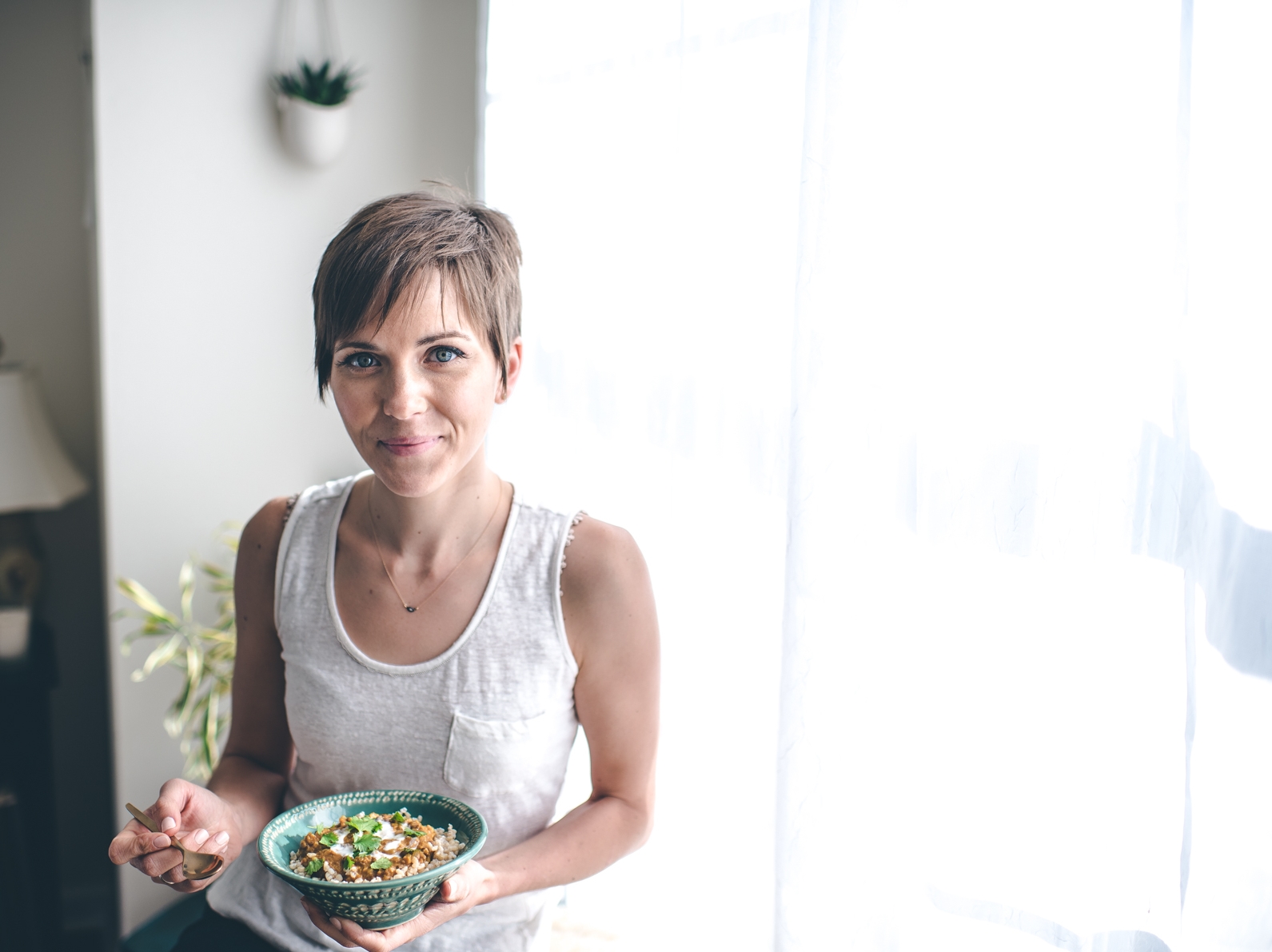 Hi there! I'm Emily Watson.
Fertility wellness coach, educator and writer. My husband and I struggled with infertility and had so many questions along the way. I dug deep into my own health education and nutritional background, poured over the latest research, and altered our nutrition and lifestyle to flip the script and optimize our chance at building a family while pursuing treatment.
Empowered by our journey and inspired by those of countless others I met in the waiting rooms along the way, I 'm here to guide and support women and couples trying to build their own healthy families.
A southerner turned northerner, my biggest joy comes from leaving the world a little better than it was yesterday. Thanks for stopping in — I'm so glad you're here!